What is Good Internet Speed?
Fast internet is typically defined as a connection with speeds of 100 megabits (Mbps) and higher. The Federal Communications Commission (FCC) defines broadband internet speed as 25 megabits per second (Mbps) for download speeds and three megabits per second (Mbps) for upload speeds. Although that's enough internet speed for basic internet use, it's actually slow by today's standards, since many internet service providers offer 100 megabits per second (Mbps) internet speeds as basic-level plans. Home internet speeds can reach up to 1 gigabit per second (Gbps) of download speed, or 1,000Mbps.
Putting

internet speed

to the test.
Even when you have a really fast internet plan, you often don't get the same speeds that an internet service provider (ISP) indicates on your plan. (ISPs) usually sell internet plans capable of hitting speeds "up to" a specific bandwidth. But when you actually test your internet speed, you likely end up with much slower speeds. That's because factors like the type of router you have and the instability of wireless signals can impact on your overall speeds. A provider also has issues on its side of the network that can bring down speeds as well. Want to learn more about internet speed and internet connections? Take an internet speed test now [link] to see how much internet speed your wired connection is currently providing you.
Get ready to go faster with HyperFiber!
To help you enjoy the fastest internet on your home internet and wifi, HyperFiber offers a Gig for Life plan with the type of internet pricing plan that will never change as long as you are a HyperFiber customer. Just how quick is a Gig? When using your internet, a Gig literally means that you are downloading 1,000,000,000 bits per second or 1,000 megabits per second (Mbps). That's 100 times faster than the average internet speed in the U.S.! So you can always enjoy a wifi network with a faster connection and fast internet speeds with good upload and download speeds and low latency for the gamers in your home. Plus, you'll always have access to the best internet speed for streaming and livestreaming opportunities for all of your favorite TV shows, sports programming and internet activities.
Other

internet connections

just can't keep up.
Gig internet speeds are only available through a fiber-optic broadband network (transporting data with light through glass) like the one that HyperFiber offers. These fiber-optic networks are capable of much higher speeds and faster speeds than the outdated copper lines (that use unreliable electrical currents) of most DSL and cable connections. For all of your online activities, you want the best internet connection for things like video conferencing, video calls (like Skype), video streaming (like on Netflix), downloading web pages, and doing things on your laptop, smart TV, and smartphone. Plus, while other ISPs like AT&T, Verizon, Xfinity, and others may promise the fastest internet, only HyperFiber delivers faster internet backed by reliable service and simple, no-hassle pricing plans. So you will always have the high-speed internet that is the perfect for everything from your gaming console for your favorite video games to your router throughout your smart home.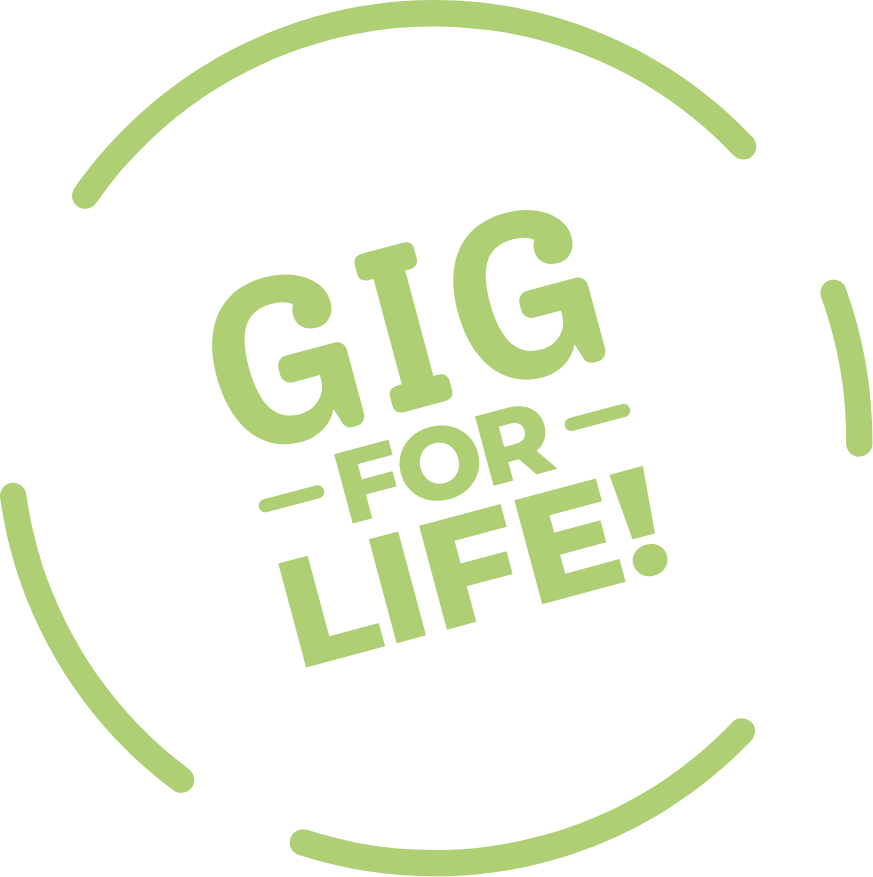 Get a Gig for Life!
Select the Gig plan and your pricing will never change as long as you are a HyperFiber™ customer! We promise. HyperFiber enhances all areas of your life, from gaming and streaming, to work-from-home and educational opportunities. It's all the future-proof speed and reliability you need to connect with the content you love combined with the peace of mind that your price will never change.
WE ARE THE ONLY FIBER OPERATOR TO MAKE A GIG FOR LIFE PROMISE!